SERVICES
Loss Consultation
Insurance Policy Analysis
Damage Inventory & Estimating
Replacement Analysis
Business Loss Assessment
Data Compilation
Claim Submission
Claim Support
Structural Damage Determination
Claim Appraisal Representation
Temporary Living Expenses Assessment
Handling Inspections by the Insurance Company
Litigation Support Services
Expert Witness
Would you let the I.R.S. handle your tax return?

Why use the Insurance company's own adjusters?
Many Storm victims find they are under paid.
We are state licensed advocates who negotiate with insurance adjusters on behalf of policy holders to help them achieve the highest settlements possible.
In the aftermath of a disaster, we are the ones who will be there for you.
Our clients, both large and small, all matter to us. Many become our friends, but all are treated like family. Remember the insurance company has their own claim adjuster that works for them and representing their own interests. That inherent conflict of interest alone is reason enough that you too should have your own insurance adjuster, a "Public Adjuster" that works for you and that represents your interests!
You can handle a claim without a Public Adjuster, however it stands to reason that having a professional in your corner should result in a more positive outcome, less hassle, less worry and the potential for a higher settlement. Let us work hard for you.
ABOUT DALE ROBBINS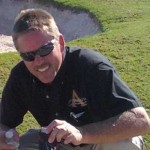 I have 40 + years experience in all phases of the construction industry. 10 years as a F.E.M.A. catastrophic loss property inspector, 19 Years as a catastrophic loss Public Adjuster, 26 years self employed entrepreneur, Real Estate investor, Little league coach, Suicide hotline volunteer, Outdoors man. I have always had a passion for standing up for the underdog & this is just another place in this world, I know I can truly make a positive difference.
ABOUT PUBLIC ADJUSTERS
Our team of highly skilled adjusters have over 50 years combined experience in the field of Public Adjusting and have handled a range of claims from $10,000 residential claims to $25,000,000 commercial claims.
Our adjusters are accredited by Vale National Training Center in Residential Building Damage Estimating, licensed and bonded by various departments of insurance throughout several states.
Our Public Adjusters, Damage Consultants and Insurance Appraisers are able to service almost every city and state in the United States. We operate on a nationwide basis. I am happy to discuss your loss no matter where it is located.
TESTIMONIALS
To Dale Robbins; My experience with you & your staff has not only been a surprise monetarily but very pleasant to deal with.The final insurance claim was well above the Homeowners Associations expectations. Thanx for doing all the work for me! Lisa Miller Property Mgr KRJ Management
————————————————–
To whom it may concern; I had storm damage from Hurricane Ike, I had saved an article about public Insurance adjusters I found in the news paper shortly after the storm and when I realized my insurance company didn't seem overly concerned about my situation, I called and Dale Robbins came out the same day I called and took over the insurance claim. I felt very comfortable dealing with them and a very short time later; I had all the money I needed to complete all the repairs. I must say, I was very impressed by the promises they kept with me. They were always available when I called and very knowledgeable when I had questions. I have recommended several of my friends to them and have heard back all good things. I would not hesitate to recommend you all in the future should the need ever arise. (Hopefully no time soon though). Thank you for being there for us. Dick Wright
————————————————–
Dear Dale; I can not thank you enough for all that you & Mike did for me and my family. I had been pretty much satisfied with my insurance settlement at first. It was not until I learned that my neighbor had gotten so much more than I did that I began to wonder why. We both had the same coverage and basically the same house. I had never had an insurance claim before so it was all new to me. You were all so nice and upfront about everything, I was immediately at ease. It was so nice to just sit back and know I had the best people available on my case. You were so diligent and knowledgeable, answering all my questions that I had whenever I would call. It could not have been an easier process. And an additional$50,000.00 dollars latter! I now know that although insurance companies may be doing there job, when it comes to claims, there objective is never to give the most possible money I'm entitled. If I ever have another insurance claim, I will call Mr. Dale Robbins before I call my insurance provider. Thanx again for everything.You guys are the best! Heather Cable